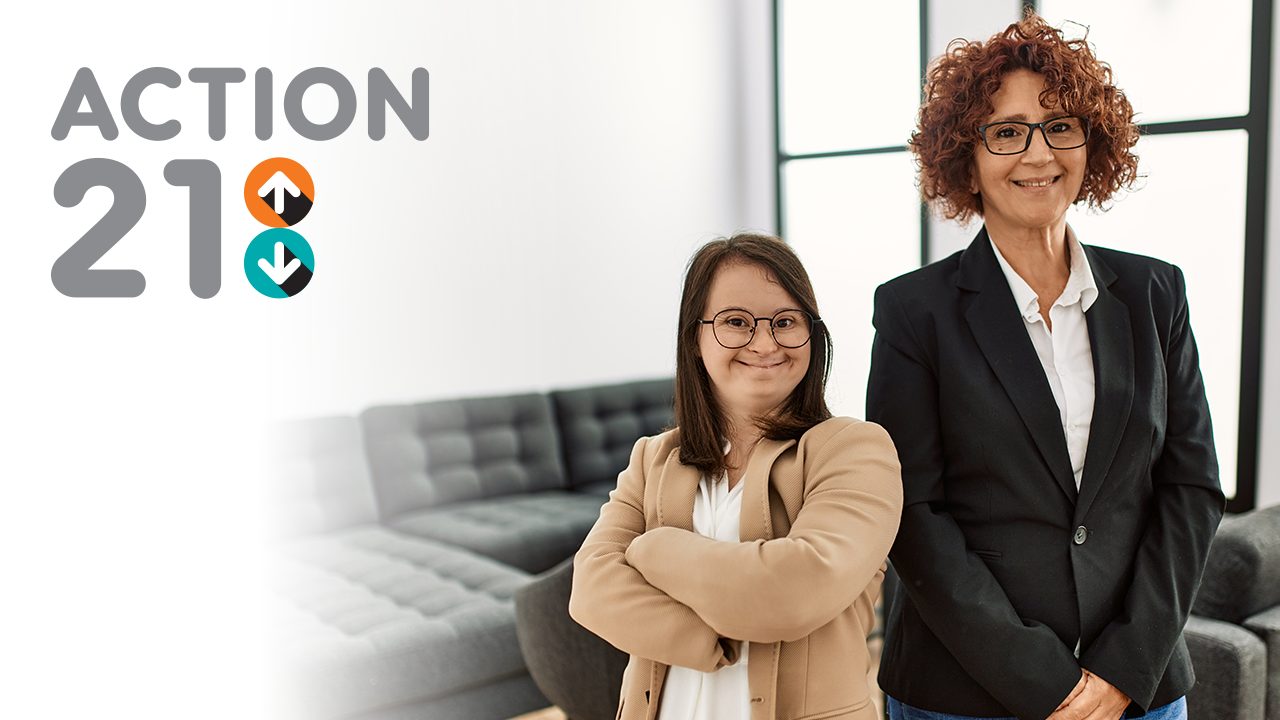 Action 21 will take place on November 17, 2022 at Centre Mont Royal, Montreal
Make a REAL Investment Through an UNREAL Stock Game!
At Action 21, you and your team will go head-to-head with the heavyweights of the financial industry, buying and selling shares in fictitious companies to see who's the savviest and shrewdest. News broadcasts fuel the trading frenzy as competing tables brave the ups and downs of the market and vie for the coveted Action 21 trophy – and bragging rights for the next year.
As you play, you'll be investing in something more significant than just stocks and bonds. Through Action 21, a deposit is made toward a brighter future for people with Down syndrome – a compounding investment that pays lifetime dividends to hundreds of families.
Action 21 is presented by the Down Syndrome Resource Foundation and RT21.
Event Sponsorships
Event sponsorships are available at both the National (Diamond, Sapphire, Emerald) and Local (Platinum, Gold, Bronze) levels. Click here for more information on UDMD sponsorship opportunities and benefits. For questions regarding sponsorships, please email Maria Marano.
Registration
Click here to place your table or sponsorship order online. You can pay online with Visa or Mastercard at the time of registration. To receive an invoice for payment by AMEX or cheque, please email Maria Marano.
Crowd Photo Release Notice
Please be aware that by participating in this event, you consent to your likeness being used in promotional materials for future Action 21 events, and you release the Down Syndrome Resource Foundation from any liability whatsoever of any nature. Please do not participate in Action 21 if you do not wish to be subject to the foregoing.