Our mission is to support people living with Down syndrome and their families with individualized and leading-edge educational programs, health services, information resources, and rich social connections so each person can flourish in their own right.
Events + Workshops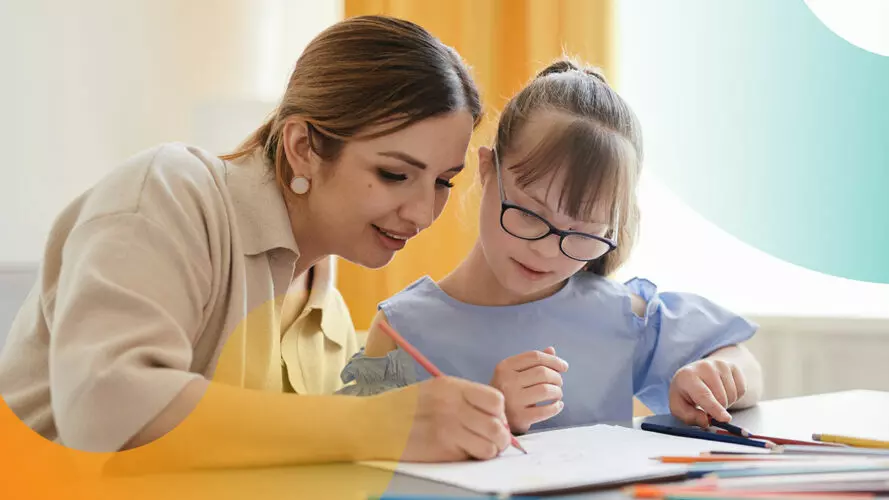 Conference
October 21, 2022
Join teachers and therapists from the Down Syndrome Resource Foundation in Sidney, BC as they share approaches to helping students with Down syndrome flourish in the classroom.
Details + Registration
Latest News
August 11, 2022
Since launching our new look this spring, people have asked us the meaning behind DSRF's reimagined logo. Wonder no longer! Here's Danielle to break it all down for you.
Watch Video
DSRF Video News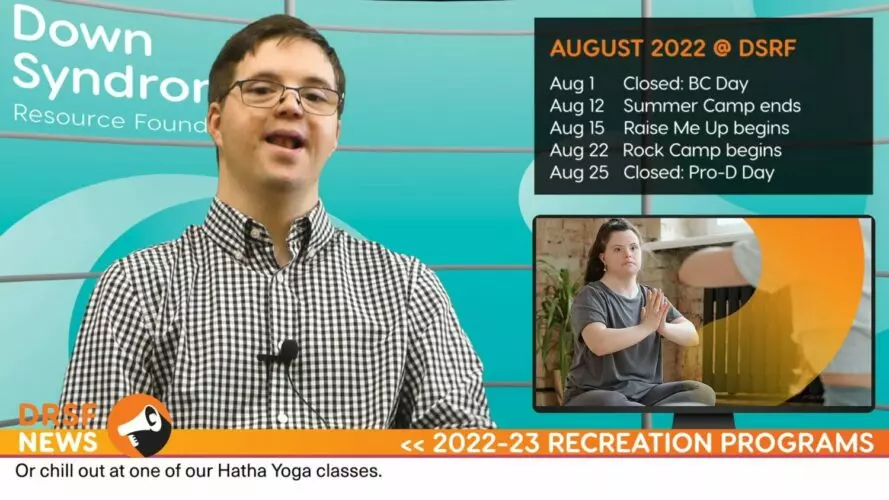 August 2, 2022
It may be a long weekend, but the hardest working man in news broadcasting never stops! Here's Andrew Bingham, bringing you the DSRF News for August.
Watch Video