Our mission is to support people living with Down syndrome and their families with individualized and leading-edge educational programs, health services, information resources, and rich social connections so each person can flourish in their own right.
Events + Workshops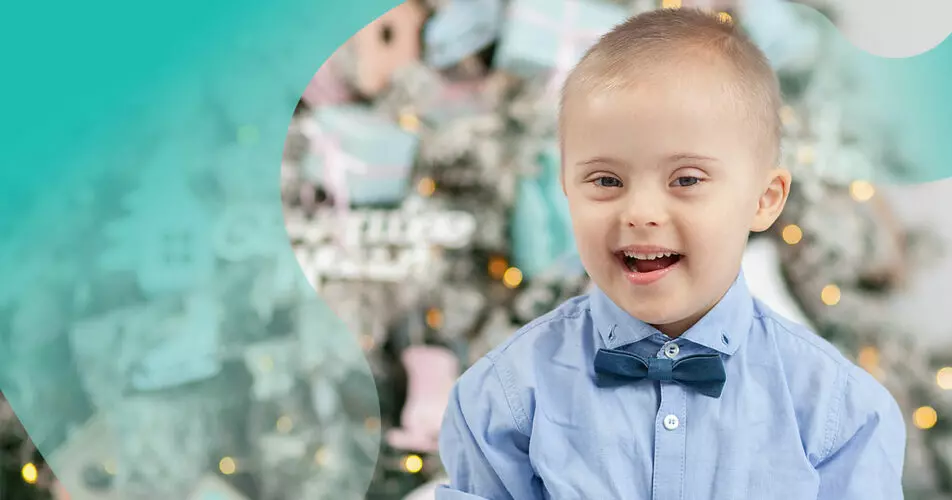 Family Event, Fundraising Event
December 15, 2022
Join us for a Magical Morning to usher in the holiday season.
Details + Registration
Latest News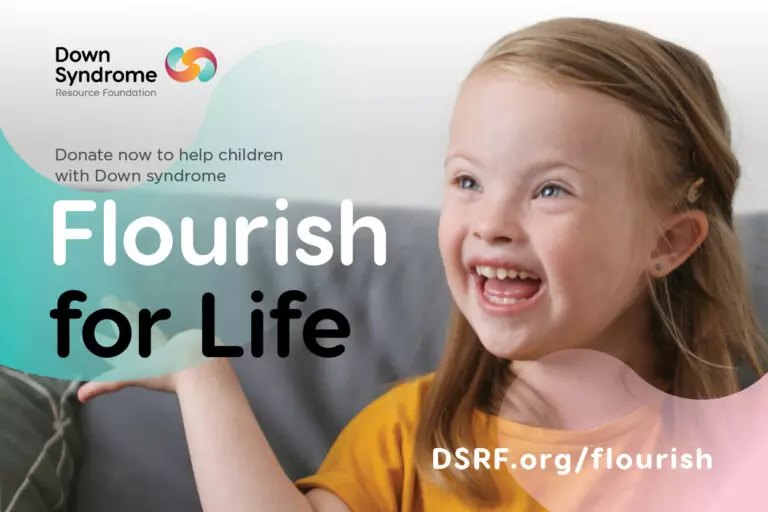 November 28, 2022
On Giving Tuesday, DSRF launched our new annual giving campaign, Flourish for Life.
Learn More + Donate
DSRF Video News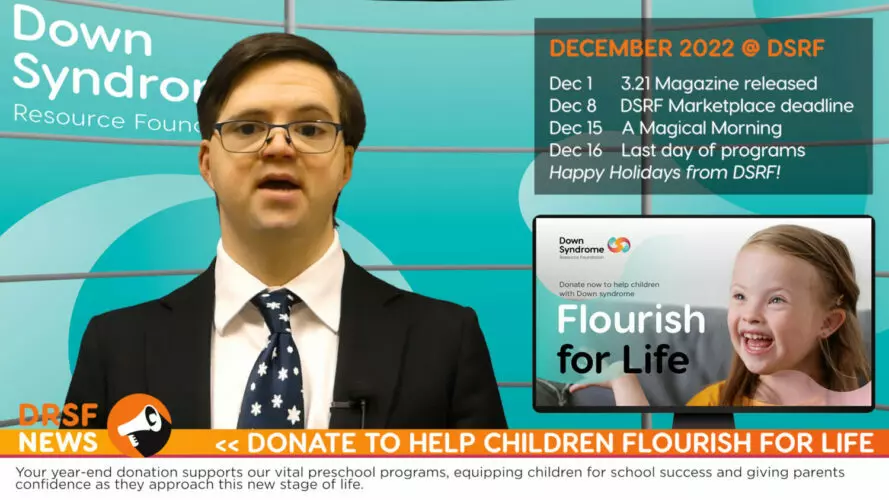 December 1, 2022
Once more before we call it a year, here's Andrew Bingham with your latest edition of DSRF News.
Watch Video