3.21: Canada's Down Syndrome Magazine
3.21: Canada's Down Syndrome Magazine is a joint publication of the Down Syndrome Resource Foundation and Canadian Down Syndrome Society. 3.21 brings the expertise of Canada's leading Down syndrome experts, along with parents and self-advocates, direct to your inbox four times per year.
Latest Issue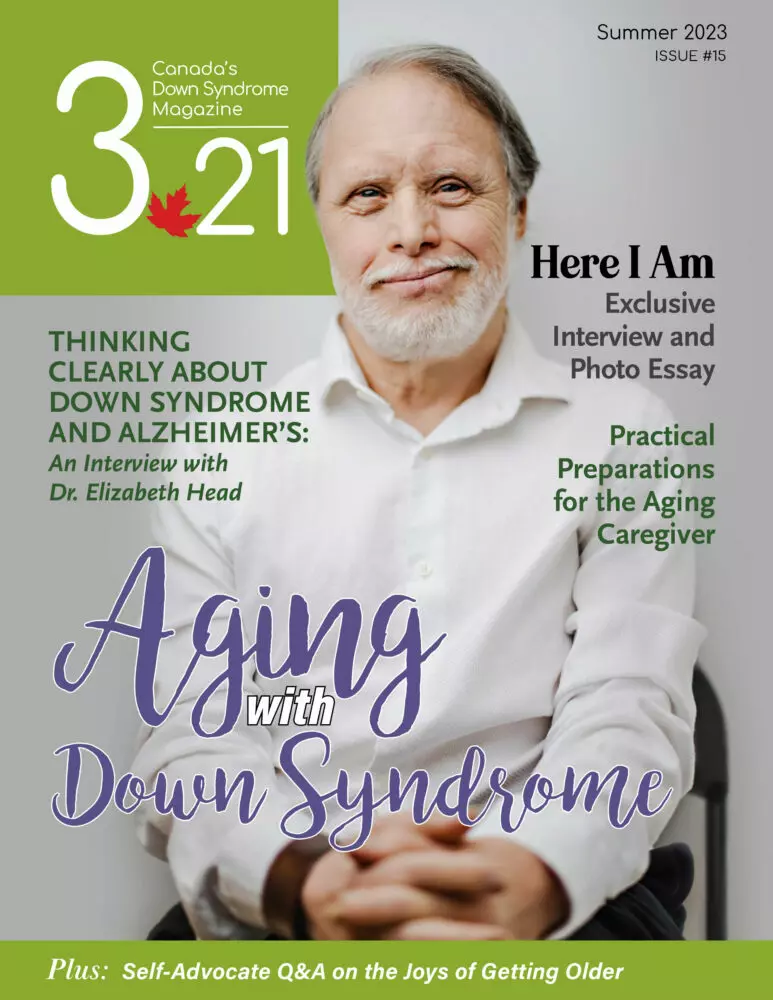 Summer 2023
(Issue #15)
The Summer 2023 issue (Issue #15) of 3.21 is out now! In the Aging with Down Syndrome issue, we celebrate older individuals with Down syndrome and examine some of the health and practical concerns that come with aging.
Here I Am: A Photo Essay & Exclusive Interview
Thinking Clearly About Down Syndrome & Alzheimer's: An Interview with Dr. Elizabeth Head
Practical Preparations for the Aging Caregiver
How Do You Feel About Getting Older? A Self-Advocate Q&A
CDSS Spotlight
DSRF Corner
Download the Latest Issue
Stay up-to-date!
Subscribe to 3.21 Magazine to receive an email as soon as each issue is released! Also, sign up for DSRF Event and Program Announcements to receive updates 2x per month on the latest happenings at DSRF.
Recent Issues
Canada's Down Syndrome Magazine are packed with information for people with Down syndrome and their families at all ages and stages of life. Explore the full collection!
Free printed copies of 3.21 are available from the Down Syndrome Resource Foundation office located at 1409 Sperling Ave. Burnaby, BC.