DSRF Student Aaron Waddingham Wins Best Actor Leo Award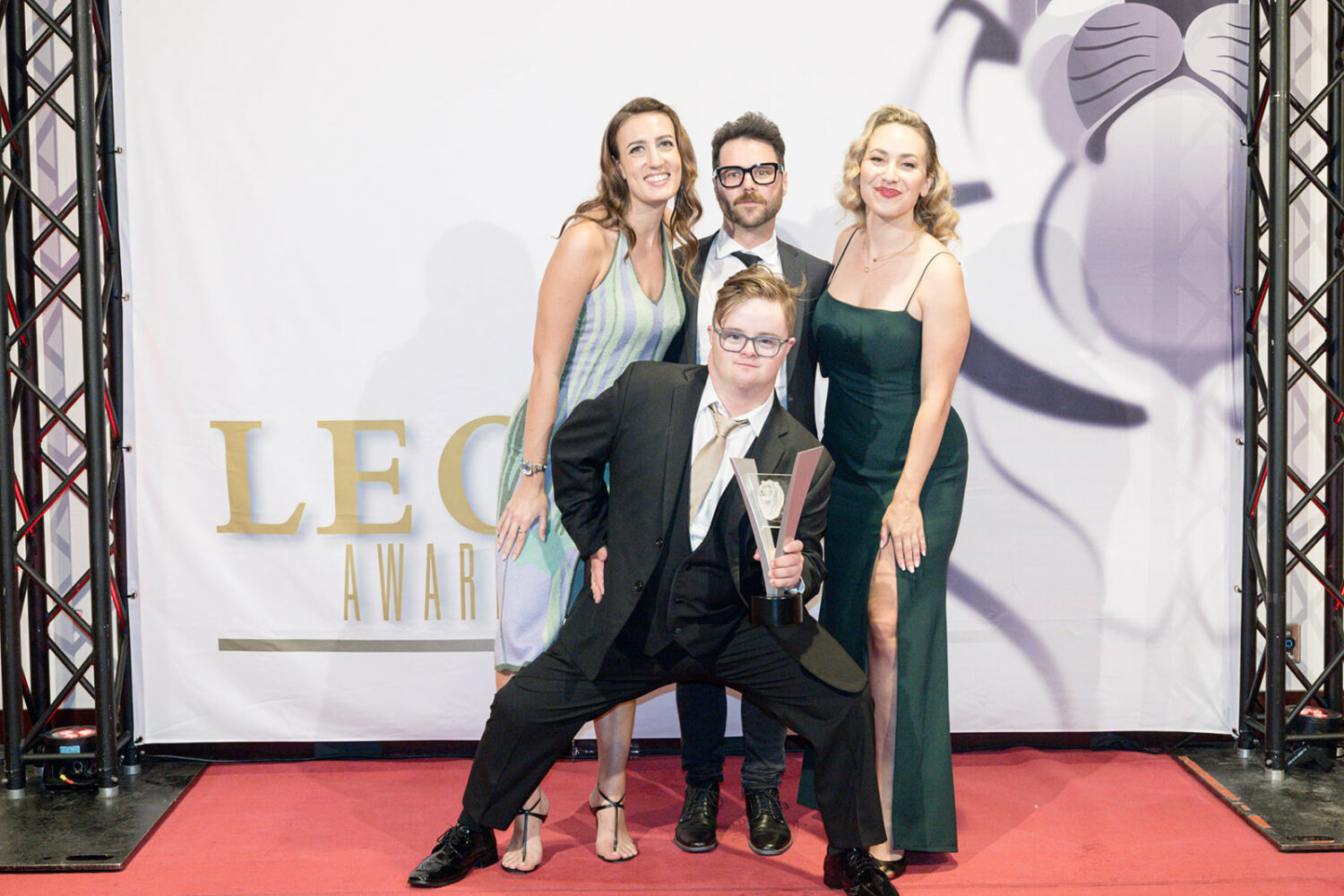 Photo Credit: Ryan Walter Wagner
DSRF student Aaron Waddingham has been honoured with a Leo Award for BEST PERFORMANCE MALE SHORT DRAMA for his role in the short film Chicken. The Leo Awards honour excellence in BC film and television.
Chicken is a short film directed by Lucy McNulty and Emma Pollard. It is written by McNulty and stars Waddingham and McNulty, along with other actors with disabilities.
The film tells the story of a down-on-her-luck, recently-single sister. She is forced to move back into her childhood home where she reconnects with her brother, who has Down syndrome. The film will premiere in October 2023, and DSRF will be arranging some showings in the months to follow.
Aaron's mother Sue Robins says, "We will never forget that DSRF were early supporters of Chicken… and of course of Aaron too. Danielle taught him to be a good reader, Susan has helped with his feelings stuff, Cassie has helped run his lines for auditions, Liv has led theatre group… well, I could go on and on. EVERYBODY at DSRF has been supportive in making Aaron the young man he is today."
All of us at DSRF are so proud of you Aaron, and we are proud to support Chicken! Congratulations and well done!