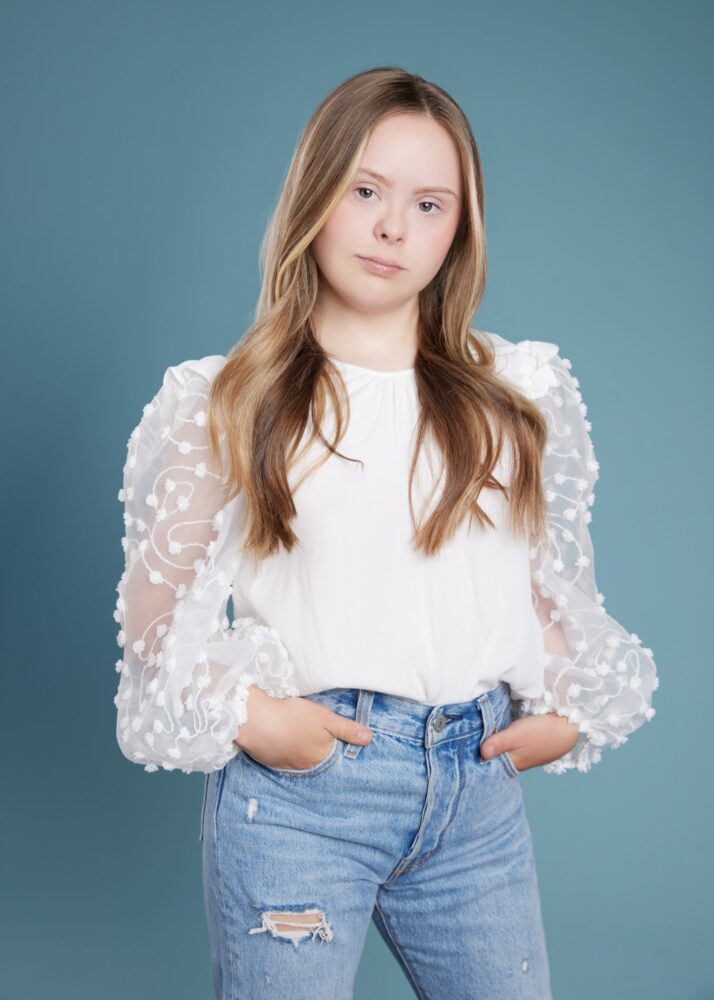 Ambassador
Annika was born and raised in Vancouver and her family relocated to White Rock where she attends high school with her older sister. She is starting grade 10 in 2023 and enjoys her family micro-farm with chickens and an extensive organic food garden. Her family has two cats, a dog, six parakeets, as well as some fish, and Annika loves to play with them all.
Annika was scouted by a talent agency and has been a signed model on Kello Inclusive's roster for over a year. She has walked in numerous fashion shows including Vancouver Fashion Week and Toronto Fashion Week, and has appeared on Global TV and CTV news. JoyTV BC is currently airing a segment featuring Annika and her career. Her images appeared in a spread in La Belle Magazine and they were displayed on the projection screens at Times Square, NY.
Annika is looking forward to additional advocacy opportunities in her future. She enjoys dancing, singing, movie night with a big bowl of homemade popcorn, and spending time with friends and her large extended family. Hot rod cars are another thing she enjoys, as well as daily workouts and eating healthy foods. Annika lives by her favourite saying: "There's no such thing as 'can't.' You either need to try something a little different or ask for help, but there is always a way!"
You can follow Annika's journey on Instagram @Annika.Jillian.