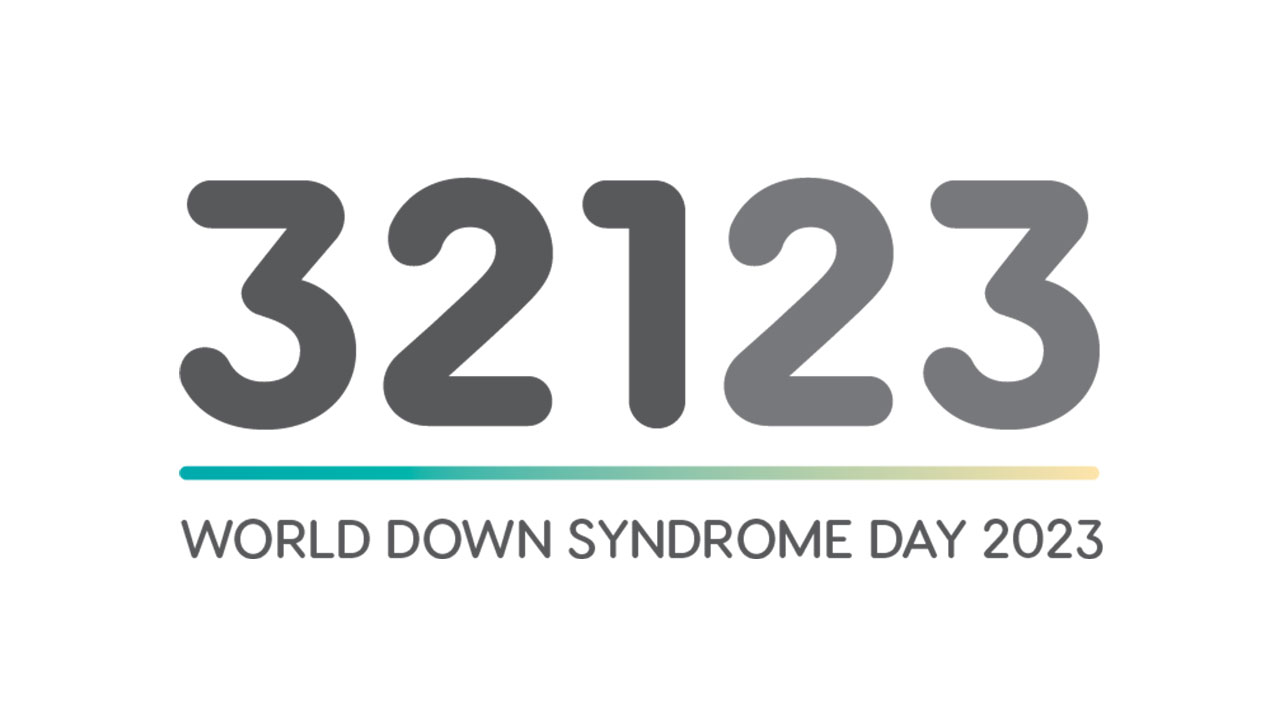 World Down Syndrome Day 2023
Your guide to celebrating World Down Syndrome Day in the Vancouver area
On March 21, the worldwide Down syndrome community will join together to celebrate World Down Syndrome Day and proclaim the message, "With Us Not For Us." It's a call to all who work on behalf of people with Down syndrome to do so in partnership with them, empowering them to make decisions and supporting them in having their voices heard. These are values we hold dear at DSRF, which we foster through our Ambassador program, our advocacy class Speaking Out, and in every aspect of our organization.
Here are all the ways you can join us in celebrating World Down Syndrome Day 2023: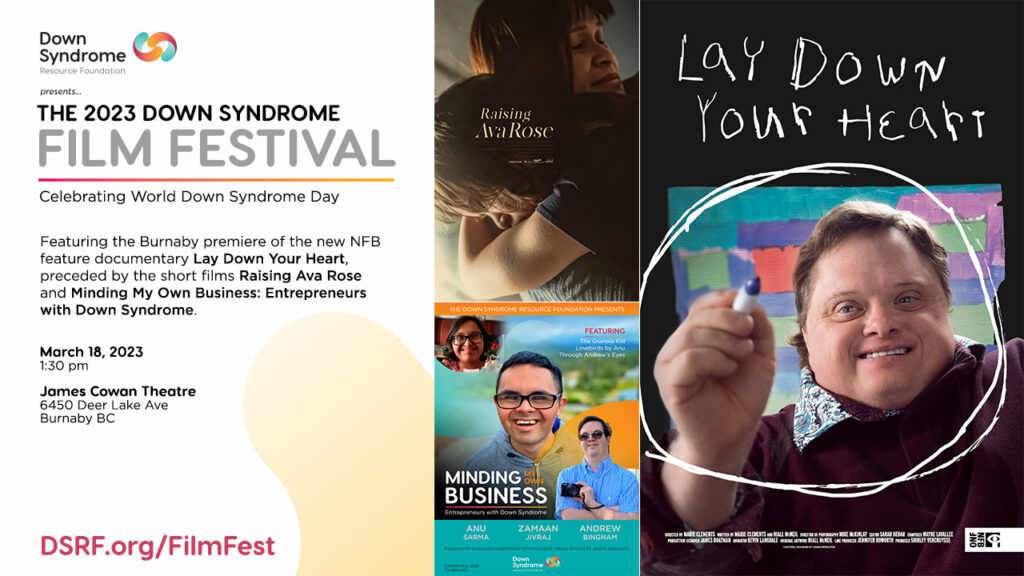 The Down Syndrome Film Festival
Join us for the Burnaby premiere of the new NFB feature documentary Lay Down Your Heart, preceded by the short films Raising Ava Rose and Minding Your Own Business: Entrepreneurs with Down Syndrome. Plus: An audience Q&A with the stars and creators, and an exclusive sneak peek at the new short film, Chicken!
Collaborative Video Project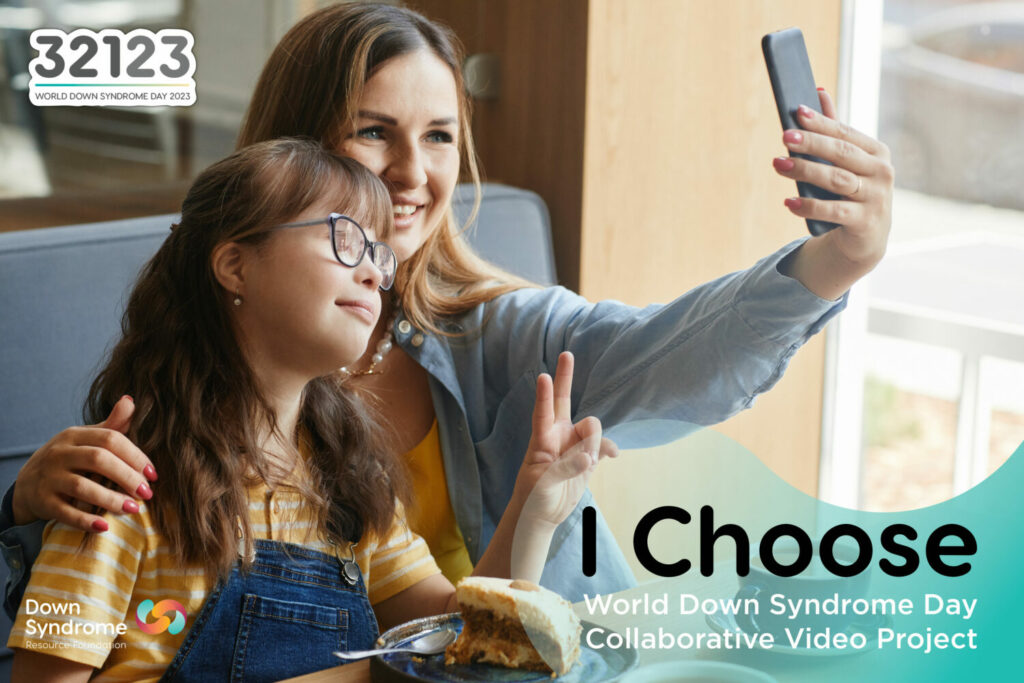 We invite all Canadians with Down syndrome to participate in a special collaborative video project that we'll release on March 21st. Our video theme this year is "I Choose." To participate, record a video of your loved one with Down syndrome saying and demonstrating anything that they proudly choose for themselves. For example: "I choose what I eat for breakfast;" "I choose what I wear to school;" or, "I choose where I live." Your video should be no longer than 10 seconds long and should be shot in landscape (horizontal) format. E-mail your video to glen@dsrf.org by March 5, 2023.
The LowDOWN Podcast: A Live Recording
Participate in a live, interactive virtual recording of The LowDOWN: A Down Syndrome Podcast. We will be interviewing two families who will share their experiences and tell us what they wish they knew when their child was starting school and entering adulthood. Audience members will have the opportunity to submit questions. This virtual event will be livestreamed on DSRF's Facebook page starting at 2:00 pm on March 21.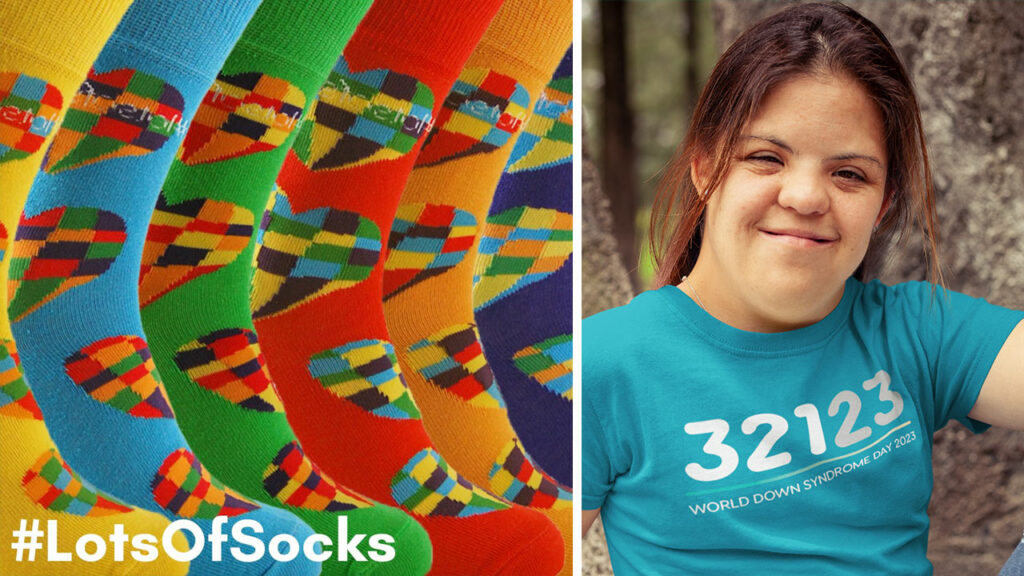 World Down Syndrome Day Merchandise
Rock your socks on World Down Syndrome Day with the official socks of WDSD 2023. We've also got DSRF-exclusive World Down Syndrome Day shirts, as well as buttons and stickers that are perfect for sharing the spirit at school! Place your order by February 13 for delivery before World Down Syndrome Day. 
Purchase World Down Syndrome Day Merchandise
The 3-2-1 Campaign
Help students with Down syndrome flourish by donating on March 21 to the 3-2-1 Campaign, supporting DSRF's educational programs and health services.
Proclaiming World Down Syndrome Day
Leading up to World Down Syndrome Day, we will post official proclamations from the Province of BC and municipalities in the Vancouver area. Watch for these and share them on Facebook, Twitter, Instagram, and LinkedIn.
Lighting Up Vancouver
World Down Syndrome Day will come to a close with landmarks around Vancouver lit up in blue and yellow to celebrate people with Down syndrome. Look for the lights at Canada Place, BC Place Stadium, Jack Poole Plaza, Telus World of Science, and more. Be sure to tag @DSRFCanada in your photos!