Get Ready for Reading and Spelling!
Essential supplies for your home learning kit
Day Two
Make Some Visuals
Download and print this page of visuals to be used with reading and spelling activities. In case you don't already have one, we have included a "working for" reward chart as well as a written schedule template. The last is a four-space grid for learning sight words- you can print a few or just draw it on blank paper.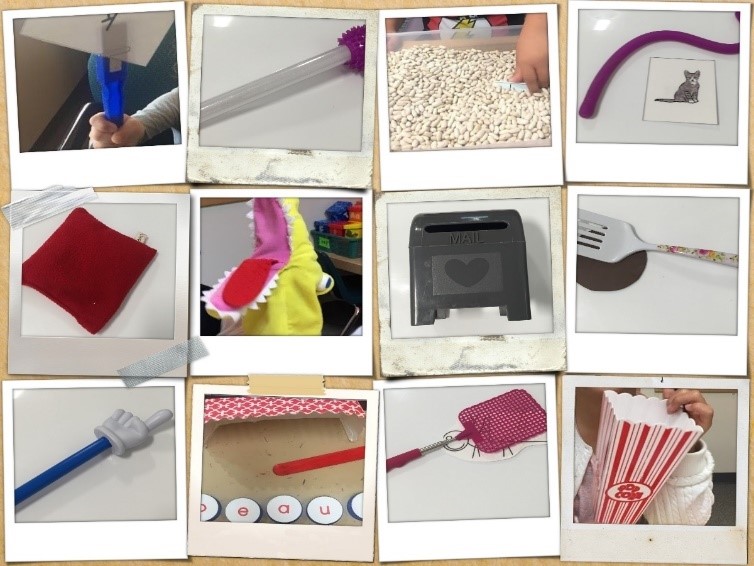 Gather Supplies
You don't have to go out and buy these things (please don't!), but if you already have them around the house, gather them all together for use in various activities. If an activity requires something you don't have, you will most likely be able to find a substitute when the time comes.
Plastic sheet protector
Dry erase markers and Sharpies
Masking tape
2 large craft sticks
Plastic bowling set
4-6 Hot Wheels cars
Bean bag
Something stretchy (fidget toy, large rubber band)
4-6 plastic figurines, stones, poker chips or game pieces
Blank index cards- a dozen or so will be good to start (or paper cut into index card size)
One or more of the following: puppet, fly swatter, flipper, lg. magnet or sm. magnet on a stick, pointer
Fun bag or container (to put letters and words into or pull them out of!)
Dry beans, rice or sand in a large container (for a sensory/ treasure hunt bin)
Tissue box (or similar), cut in half lengthwise